Conversations with Teen Mums is a web-based interactive documentary about millennial and generation Z young mums. It depicts the lives of girls catapulted straight into motherhood while still young themselves.
Funded by NZ On Air with additional support from the NZ Film Commission, Conversations was made in Auckland over a period of four years.
Featuring a combination of photographic portraits, personal quotes, written interviews and films, the Conversations website offers audiences a unique window into the minds of NZ young mums who are coming-of-age as their children grow.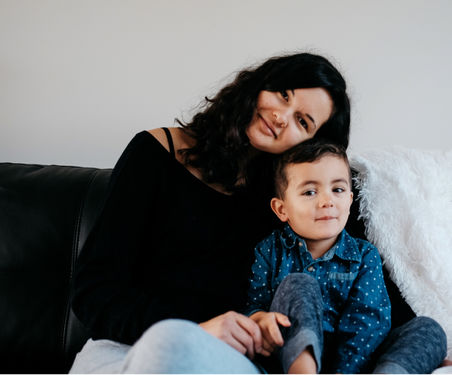 Website
Director

Juliette Veber

Producer

Vicky Pope

Photography & Interviews

Juliette Veber

Web Design

Cactuslab

Digital Design Director

Matthew Buchanan

Cactuslab Producer

Kirstin Marcon
Films
Director

Juliette Veber

Producer

Vicky Pope

Camera & Sound

Juliette Veber

Editor

Prisca Bouchet

Sound Design

Morten Gamst

Music Composers

Joost Langeveld and Chris van de Geer

Colourist

David McLaren
Special Thanks
To all the young mums, their children, families and educators for sharing your stories and supporting this project. Extra special thanks to the educators, mums and their families at the Taonga Teen Parent Unit and Potiki Early Childhood Centre, Taonga Education Centre Charitable Trust, Eden Campus and Ohana Young Parent Unit.
Contact: conversationswithteenmums@gmail.com
©Trouble Free Films Ltd. All rights reserved.